CLICK 4 MEDIUM SIZED IMAGE (227 KB) IF U NEED AN EVEN BIGGER ONE, CLICK HERE (716 KB)
City Councilor Tom (Boss Hogg) Baker is driving. At shotgun is City Councilor Rick (Rosco P.) Westcott. In the back seat are "The Three Amigas" (Left-Right) County Commissioner Randi Miller, Mayor Kathy Taylor, and City Councilor Maria Barnes.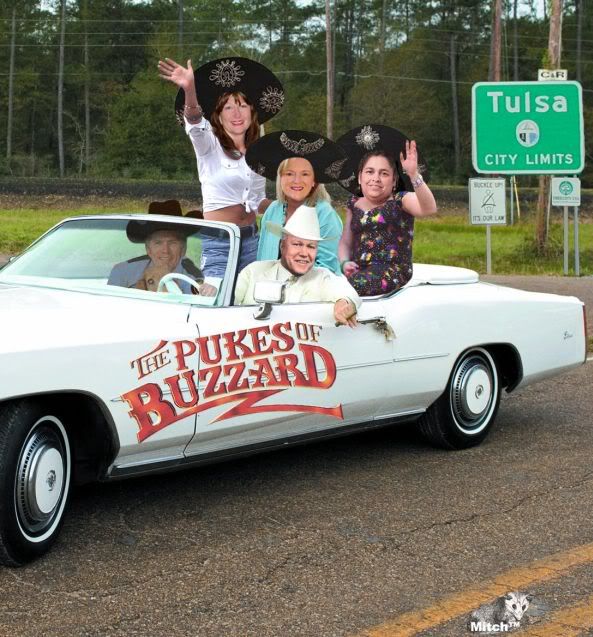 CLICK 4 BIGGER IMAGE (414 KB)
---
LADIES LOVE A FANCY CAR!!