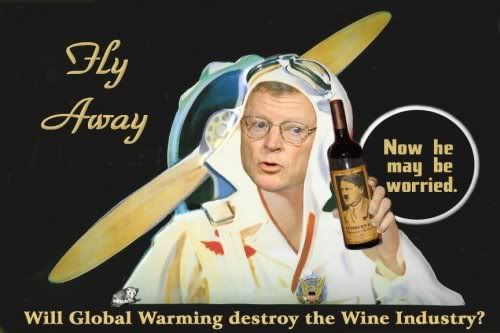 The number of Oklahoma wineries is growing. Our weather has always been fickle, so will the fledgling industry be able to adapt to a rapidly changing global climate?
Studies have shown that global warming will destroy California's Napa vineyards.
Meanwhile, Senator Inhofe continues to
deny the existence of Global Climate Change
.